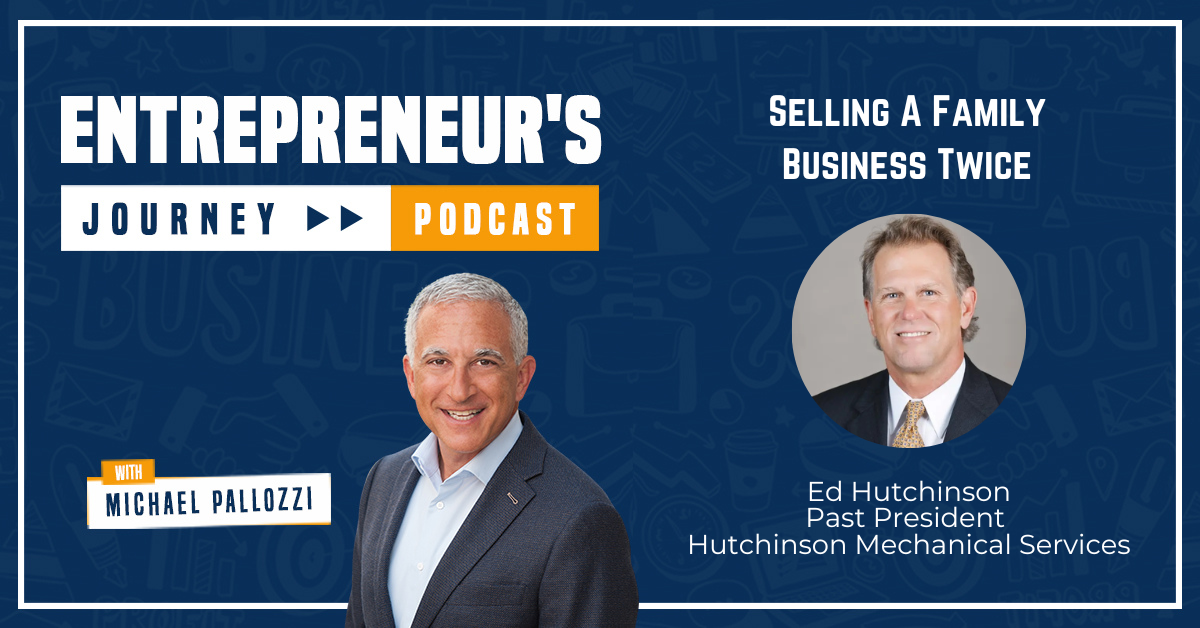 Selling A Family Business Twice With Ed Hutchinson
The Hutchinsons didn't sell their family business once but twice, this is the story of their growth. Ed Hutchinson speaks with Michael about how he and his family grew and differentiated their business in a crowded contracting market. How did they do things differently after they bought their family company back? Why did they sell it again? Tune in for the full scoop.
Ed Hutchinson is the President and rainmaker of his family business Hutchinson Energy Services. Hutchinson Energy Services is a plumbing company turned HVAC full-service provider.
TUNE IN UNTIL THE END TO LEARN:
Navigating family dynamics when many people are involved
How to position your family business for recurring growth
Why you should prepare your family business for sale even if you don't plan on selling it
TIMESTAMPS
[00:40] Who is Ed Hutchinson? [04:07] How did Hutchinson's HVAC business start? [06:14] How working with the Federal government made them change their business model [08:59] Dividing the roles between family members [10:30] Aha moment that made them take the business across state lines [14:25] Challenges and success when the family business was passed down [18:10] Advice for transitioning a business to a second-generation family business [20:27] Should you have a vision and mission statement for your family business? [22:34] How did the Hutchinsons differentiate their family business? [25:12] Selling the family business for the second time (building up to the final sale) [28:55] What if you were starting a family business from scratch? (and the 24-hour rule) [30:40] Retiring after running the family business [32:23] Understanding the value your partners bring (and other parting words of wisdom)
4 KEY HIGHLIGHTS
Working with the Federal government compels you to be versatile.
You have to have a process for how things get done in your family business no matter how stubborn your family members are. Running your company with discipline is a necessity for the survival of the business.
Each family member in a family business has a unique ability. Empower each family member to play to their strengths and avoid pressuring them to rely on their weaknesses. Allow your family members to leverage their unique abilities.
If you're angry or in a negative mental state, don't make any decisions for 24 hours.
USEFUL LINKS
Connect with Ed Hutchinson: LinkedIn 
Connect with Michael Pallozzi: LinkedIn | Get a 401k tip in under 2 minutes (video)
Like what you've heard…
Learn more about HFM HERE
Schedule time to speak with us HERE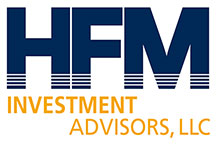 102 WEST HIGH STREET, SUITE 200
GLASSBORO, NJ 08028
HFM Investment Advisors, LLC is a registered investment adviser. All statements and opinions expressed are based upon information considered reliable although it should not be relied upon as such. Any statements or opinions are subject to change without notice. Information presented is for educational purposes only and does not intend to make an offer or solicitation for the sale or purchase of any specific securities, investments, or investment strategies. All investments involve risk and are not guaranteed. Information expressed does not take into account your specific situation or objectives and is not intended as a recommendation appropriate for any individual. Listeners are encouraged to seek advice from a qualified tax, legal, or investment advisor to determine whether any information presented may be suitable for their specific situation. Past performance is not indicative of future performance.