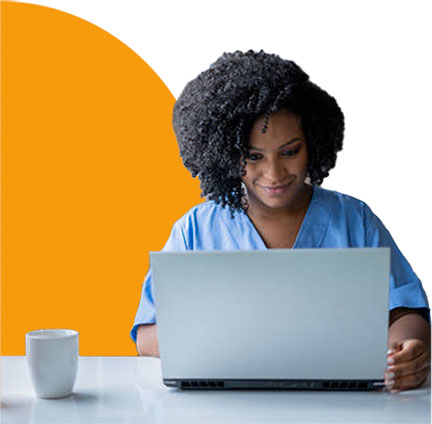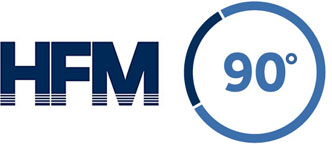 Automated investing platform built to provide evidence-based investing tailored to your goals.
Our on-demand investment platform combines simple, self-service technology with custom portfolios to begin or continue your investing. And with no minimums, commitments, and management fees of less than 1%, anyone can begin today. Our product line-up includes IRA's, Roth IRA's, and Individual/Joint Accounts so you can build your wealth in the way that makes the most sense for you. Setup includes a 30-minute onboarding call and phone support when you have questions or need assistance.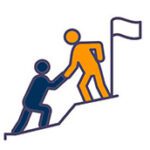 Investing should be simple, but it's definitely not easy. There are many choices when trying to do-it-yourself. HFM90° provides clear direction on appropriate account types and investment portfolios designed to meet your specific goals.
EVIDENCE-BASED
PHILOSOPHY
Your portfolio is created and managed using Nobel Prize-winning financial research that doesn't rely on any manager's prediction of the future, stock-picking, or market-timing.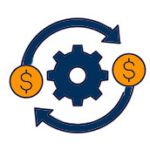 Through leveraging technology, HFM90° rebalances your accounts automatically to make sure that your investments stay in line with your goals over time.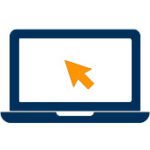 The intuitive client portal allows you to monitor your progress toward your goals and the performance of your accounts. You can initiate transactions or update personal information, quickly and easily, 24/7.

After answering a few basic questions and selecting from our various account options, you can begin investing in just a few minutes. If you'd like some help choosing the right account for you, book an onboarding call here.

Link your bank account to begin making deposits and withdrawals.You can also rollover/transfer other investment accounts (IRAs, 401(k)s, etc.).

Review your accounts, add money, and tweak your goals 24/7 online or with our mobile app.
There is a 0.60% Annual Management Fee.
Your HFM90° investment account allows you access to our HFM Support Team that includes real life CERTIFIED FINANCIAL PLANNERS™ to answer your investment and account questions. They can be reached by email at s[email protected] or by booking a call at your convenience here or by calling 856-431-6523 9am-5pm Eastern time. If you'd like to go beyond investing and get some help with planning and strategy, check out our HFM60° custom planning sessions here
HFM90° investment account funds are held at Betterment Securities, a Member of SIPC, which protects securities of its members up to $500K (including $250K for claims for cash). Explanatory brochure available upon request or at www.sipc.org. What you should remember is that the SPIC does not protect against market changes in your investing account.
We calculate your fee daily so we can accurately account for deposits, withdrawals and market fluctuations that occur. We then total the fees from those daily calculations each month, billing you a fraction of the total annual fee on a quarterly basis which gets deducted from your account value. This means that if you withdraw your balance before the end of the quarter, you're only charged the fee for the days your money was managed by HFM.
It covers the digital allocation advice you receive, the transactions, trades, transfers, and rebalancing we manage for you, and all other account administration. We do not charge you additional transaction fees to buy and sell securities.
Any fund held in your portfolio at HFM will assess fund-level fees, called expense ratios, but we aim to keep these costs low, and we receive no part of these fees.
All clients must be at least 18 years of age in order to consent to all our agreements. Clients must have a permanent U.S. address, a U.S. Social Security Number or an ITIN, and a checking account from a U.S. bank.
No, you cannot invest in an individual stock, fund, or cryptocurrency in your HFM90° investment account. We aim to invest in a globally-diversified portfolio (which includes thousands of companies) made up of low-cost and liquid ETFs and mutual funds. The portfolio was chosen to help provide optimal returns at every level of risk, and is rebalanced as the market fluctuates and as you grow closer to your goal's end date, if you have a time horizon set.
We believe in passive investing and sticking to academically validated investment philosophies. The majority of the evidence shows that active management, whether by individual investors or fund managers, can cause more harm than good in net-of-fee returns. This is why we invest in low-cost, passive investments and seek to match the market's performance over time.
HFM90° supports the following account types:
Roth IRA
Traditional IRA
SEP IRA (single participant only)
Inherited IRA – To set up an inherited IRA, please contact us at [email protected].
Individual taxable accounts
Joint taxable accounts with rights of survivorship
Trust accounts – To set up a trust, please contact us at [email protected].
HFM90° does not support the following account types:
529 accounts
Custodial or minor accounts
Solo 401(k)s (for more information about our 401(k) plans, see our 401(k) services page
Self-directed accounts (you cannot select your own funds or specific stocks)
All clients must be at least 18 years of age.
Your HFM90° investment account is invested in 100% liquid securities, which means that you are free to close and withdraw or transfer your account balance at any time with no fees or penalties from HFM. Keep in mind, however, that depending on the type of account that you have, there may be taxes and penalties imposed by the IRS if you choose to close or transfer your account. Our system will generally provide a warning when you're about to take an action that may have a tax consequence, but if you'd like to discuss those actions beforehand, contact our HFM Support Team. They can be reached by email at [email protected] or by booking a call at your convenience here or by calling 856-431-6523 9am-5pm Eastern time. Please note, we do not provide tax advice and recommend you consult your tax advisor before taking any investment action that could result in a tax consequence.
Ready to get started with your HFM90° account?
Have some more questions?