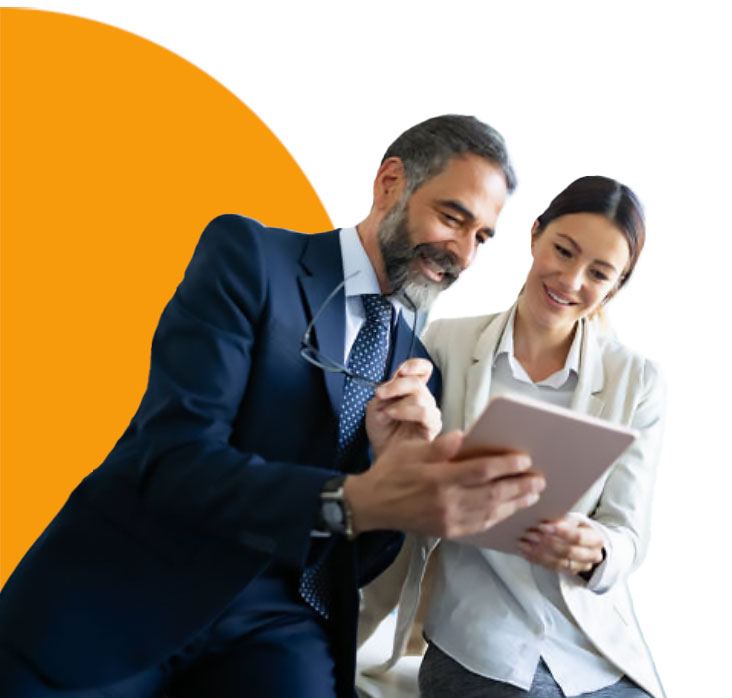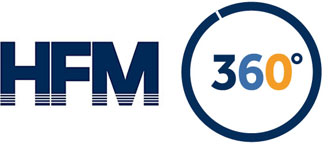 Proactive, Adaptable, & Simplified Financial Planning & Investment Management
Financial peace of mind includes many components that need to fit together to align with your goals for today and tomorrow. Building on HFM180° Investment Management, HFM360° envelopes the rest of your financial picture and allows HFM to become your decision partner, helping you to understand your options and how they affect all parts of your financial life. Your HFM Advisor Team becomes your guide to develop your customized, comprehensive action plan and over time help avoid mistakes, keep your strategy in line with your goals, and provide ongoing financial advice that continuously adapts to your life's transitions, dreams, and ambitions.
We take a comprehensive approach to your financial health. Your financial plan will be personalized to your needs and may include the following: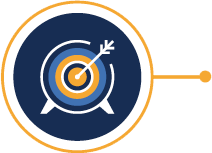 GOAL SETTING AND FINANCIAL PLANNING
We establish an Action Plan and monitoring sessions to help progress toward your goals. In life's big transitions, we help guide you toward the best decisions.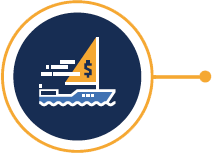 LIFESTYLE AND RETIREMENT PLANS
We review all the areas that affect your plans, including Social Security, Medicare, and pensions. We develop income projections and help you calculate your savings strategies.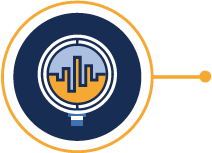 We assist you in choosing the appropriate risk-based portfolio, implement the proper portfolio allocation, and provide quarterly performance reports of your managed portfolio.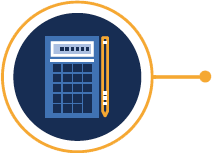 TAX AND ESTATE COORDINATION
We work with your CPA and attorney to help ensure that your tax payments, estate, charitable giving plan, and elder care plans are in order.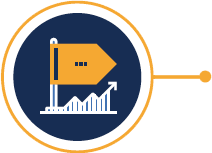 We align your personal and business financial plans, along with your succession or exit strategy, to help keep you moving toward your goals.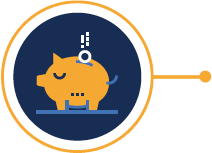 EMPLOYER RETIREMENT PLAN AND BENEFITS REVIEW
We review the portfolio allocations in your company retirement plan, as well as any ESOPs and stock options, to help make sure they are working optimally.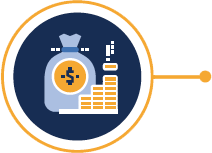 CASH FLOW ANALYSIS AND SPENDING SUPPORT
We review your personal budget and cash flow habits and help you develop and maintain a lower debt-to-income ratio.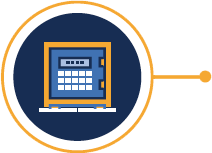 We review your insurance and make recommendations to help ensure you are well protected for the unexpected, including property, casualty, life, disability, and long-term-care policies.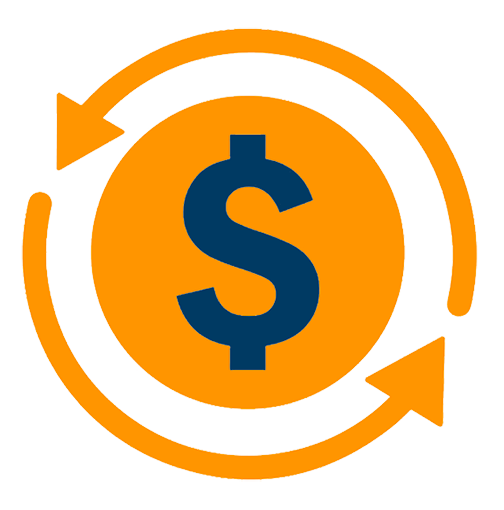 The foundation of an investment strategy should reflect who you are and where you are headed. We will align your portfolio with your personal situation, your goals, and your risk tolerance.
It is important to have clear expectations for your portfolio—both on the upside and the downside. Implementing a cost-effective strategy is critical, so your portfolio is built with efficiencies at every level to help you keep more of the return you earn.
Our investing philosophy is rooted in decades of Nobel Prize-winning academic research. We employ global diversification, both across and within asset classes, to protect your portfolio against short-term fluctuations in any one type of investment or market. We will not stock-pick or market-time with your portfolio. We focus on long-term appreciation and appropriate diversification. We've put together a simple piece that lays out some of our core investment philosophy principles HERE.
We will monitor the progress of your portfolio, rebalancing it regularly to maintain your desired allocation, and updating it as necessary to stay on track with your life' s changes. Above all, we uphold our fiduciary obligation to you and strive to protect what you have built.

In this no-obligation meeting, we explore together your goals and ambitions to determine how HFM can help you. If it makes sense to move forward, we'll review our process, discuss next steps, and review the documents we'll need to build your plan.

We will work together to make sure we have a crystal-clear sense of your current financial picture while building your personalized portal that's available to you anytime.

You and your HFM Advisor Team will bring together the goals you shared in our Discovery Meeting with the current financial picture we built with you in our Connection Meeting to assess where you stand today. Together, we'll adjust the plan and discuss options to optimally position you to reach your goals, while providing the overall implications of those choices throughout your overall; financial, tax, and estate situation. We'll then agree on Action Items including proper investment portfolios, additional resources needed, and steps to take today and tomorrow. These will be presented in your HFM Check-in Meeting.

60-90 days after Strategy Meeting, we'll meet again to review your new HFM investment accounts (if applicable), discuss any remaining items from our Strategy Meeting, and address the progress of Action Items.

Ongoing Relationship and Annual Reviews
Throughout the year, your HFM Team provides resources and educational opportunities, reaches out to you periodically, and is available to meet as needed to ensure we are with you every step of your financial journey.
Your Annual Review is an opportunity to discuss new life changes and make adjustments to your plan, get back in touch with your goals, and address progress on action items.
We believe great relationships start with clear understanding, so it's important that our fees are transparent. The minimum annual fee for HFM360° is $5,000, which may be satisfied in two ways:
For clients with portfolios of at least $350,000, our annual portfolio management fee covers the entire minimum fee.
For clients with portfolios below $350,000, we bill the balance between the annual portfolio management fee and the minimum fee. This bill is payable via credit card, check, or ACH. This balance is recalculated and billed each year until the portfolio reaches or exceeds $350,000.
To see exactly how you'll pay for HFM360° use our calculator below.
We've found that HFM360° provides the most value to clients that have at least $500,000 of investable assets. However, we recognize that some clients may have complex financial needs that call for HFM360° breadth of services yet have substantial portions of their net worth in assets that HFM cannot manage – like the value of a small business or real estate portfolio, 401(k) at a current employer, or stock options plans to name a few. While most HFM360° clients pay our fee via the investment management fee deducted from their HFM investment accounts, our flexible fee structure allows us to alternatively bill clients directly, just like a CPA or attorney.
HFM360° works best when we handle both the financial planning and investment management for our clients. This allows us to fully manage the overall process and ensure that investments are managed in line with our investment philosophy which is baked into the assumptions of the financial plan.
Your dedicated HFM Advisor is always just an email or phone call away. We all have online scheduling links that allow clients to easily grab an available time on our calendar at their convenience. You may also schedule check-in meetings as needed to review your accounts and discuss questions you have or decisions you're considering. We typically like to have at least an Annual Review to make sure we're aware of any changes to your financial picture and discuss any strategy changes to consider.
In the financial industry, fees and commissions are often buried deep in thick prospectuses. We think that's wrong and are pleased to give our clients an honest and transparent alternative. At the beginning of each quarter, we calculate the quarterly portion of your annual fee based on the total value of any investments managed by HFM at the end of the previous quarter. We then directly deduct that fee from your account(s) and this amount is clearly shown as a transaction on your account statements. Any fund held in your portfolio at HFM will assess fund-level fees, called expense ratios, but we aim to keep these costs low, and we receive no part of these fees.
Each year, before your Annual HFM360° Review, we will evaluate the investment fees you've paid to HFM over the last 12 months and determine whether there's any additional amount we need to bill you to satisfy your minimum annual fee for HFM360°. If so, we'll review it at our review meeting and provide you an invoice for that balance, which you may pay by debit/credit card or check.
Want help understanding if HFM360° is right for you?