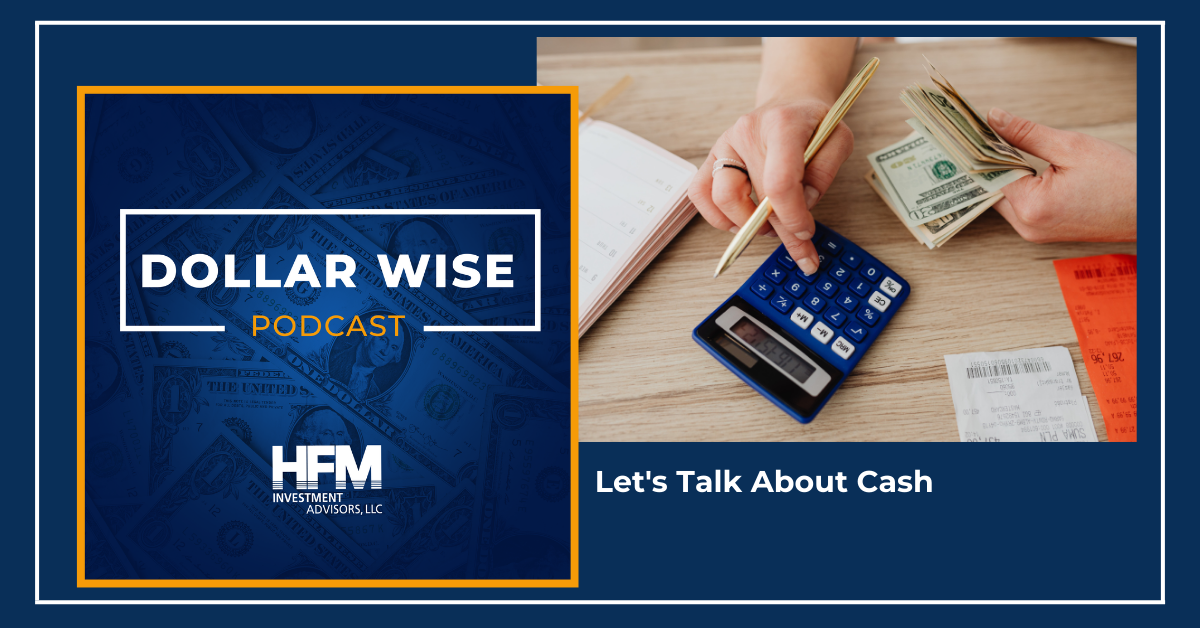 With recent banking collapses and interest rates still at recent highs, understanding the right place for your cash is more important than ever. In this episode, we discuss different options for cash while maximizing its value and protection. We'll explore alternatives to bank accounts like money market funds and treasury bills.
By comparing various cash management strategies, you'll gain insights into the most effective ways to safeguard your wealth in uncertain times without sacrificing growth potential.
Tune into this episode to also learn: 
Options for how to store your cash
How to maximize your money while maintaining a cash position
Pros and cons of money market accounts and treasury bonds
What we discussed
(00:31) Should you keep physical cash?
(02:50) Is your money safe at a bank?
(03:54) Are treasury bonds worth it?
(07:47) What are money market mutual funds?
(11:05) The best bang for your buck.
3 Things To Remember 
Inflation risk is real; holding physical cash leads to loss of purchasing power over time.
If you sell your bond before maturity, you might lose money due to interest rate fluctuations. If rates rise after you buy the bond, newer bonds would typically offer higher returns, making your older, lower-yielding bond less attractive. Consequently, the value of your bond decreases, and selling it before maturity could result in a loss.
Bond funds can be a simpler way to invest in debt instruments, balancing stocks in a portfolio.
Useful Links
How to purchase treasury bills: Treasurydirect.gov
Connect with Jason Gabrieli: [email protected] | LinkedIn
Connect with Tyler Reedman: LinkedIn 
Like what you've heard…
Learn more about HFM HERE
Schedule time to speak with us HERE
Check out our Financial Wellness Program – HFM Ignite
102 WEST HIGH STREET, SUITE 200
GLASSBORO, NJ 08028
HFM Investment Advisors, LLC is a registered investment adviser. All statements and opinions expressed are based upon information considered reliable although it should not be relied upon as such. Any statements or opinions are subject to change without notice. Information presented is for educational purposes only and does not intend to make an offer or solicitation for the sale or purchase of any specific securities, investments, or investment strategies. All investments involve risk and are not guaranteed. Information expressed does not take into account your specific situation or objectives and is not intended as a recommendation appropriate for any individual. Listeners are encouraged to seek advice from a qualified tax, legal, or investment advisor to determine whether any information presented may be suitable for their specific situation. Past performance is not indicative of future performance.