How To Claim Social Security Without Losing Money with Martha Shedden
Social security might be your largest asset in retirement, but how long will it last? And how can you increase the money you receive when you retire? When you don't know what you're entitled to, you might leave more money on the table than you think. Catherine from HFM Investment Advisors and Martha Shedden, a social security expert and educator, have a conversation about what you must know about social security so that you can get as much money as possible during retirement.
Martha Shedden runs Shedden Social Security to help retirees maximize the amount of social security they receive. She is the co-founder of the National Association of Registered Social Security Analysts.
Tune into this episode to learn:
How much money you would lose by claiming social security too early
Whether social security will be discontinued in the future
Why you should discuss survivor benefits with your spouse
Timestamps
[00:40] Who is Martha Shedden? [03:48] When should you claim your social security? [09:00] Will social security be increasing in the future? [12:30] Will social security run out? [15:34] What you must know about survivor benefits [20:47] Why you shouldn't think of social security as a tax [24:55] What happens if you earn an income while collecting social security [25:51] How to avoid costly misinformation about social security
4 Key Highlights
You can rack up social security claims in the 6 or 7 figures. You contribute to social security for several decades, these contributions add up. You can leave lots of money on the table by making an uninformed decision about when and how you claim social security.
The majority of people collect social security before their full retirement age. Only around 3% of people collect their social security once they reach their full retirement age.
Social security is unlikely to disappear since it is supported across all political parties and demographics. Benefits may decrease, but they are unlikely to disappear completely.
It is best to learn about survivor benefits in advance. You won't be able to learn about survivor benefits during an event of loss in the family. You'll be too occupied. This is why making time with your spouse is best to learn how to claim your survivor benefits.
Useful Links
Connect with Martha Shedden: Shedden Social Security Website | LinkedIn
Connect with Catherine Allen-Carlozo: LinkedIn
Like what you've heard…
Learn more about HFM HERE
Schedule time to speak with us HERE
Check out our Financial Wellness Program – HFM Ignite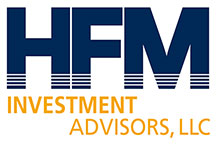 102 WEST HIGH STREET, SUITE 200
GLASSBORO, NJ 08028
HFM Investment Advisors, LLC is a registered investment adviser. All statements and opinions expressed are based upon information considered reliable although it should not be relied upon as such. Any statements or opinions are subject to change without notice. Information presented is for educational purposes only and does not intend to make an offer or solicitation for the sale or purchase of any specific securities, investments, or investment strategies. All investments involve risk and are not guaranteed. Information expressed does not take into account your specific situation or objectives and is not intended as a recommendation appropriate for any individual. Listeners are encouraged to seek advice from a qualified tax, legal, or investment advisor to determine whether any information presented may be suitable for their specific situation. Past performance is not indicative of future performance.